A look back:
On 15 March 2018, Marco Stief (Partner, Maiwald) welcomed over 50 invited guests to the first lawyers' event dedicated to pharma and life sciences and held in Maiwald's offices in the center of Munich.
In five interesting talks, guests were guided through upcoming changes and current developments in the fields of pharma and life sciences.
Matthias Görich (specialist pharmacist for drug information, Maiwald) gave a marvelously clear overview of statutory safeguards for drugs outside the sphere of patent law.
Heike Röder-Hitschke (attorney-at-law, licensed specialist for intellectual property law, Maiwald) followed up with a very informative and practice-oriented talk on the "Specific Mechanisms" that applies in cases of parallel imports. This part of the event was rounded off with a discussion where guests were given an opportunity to put questions to the speakers.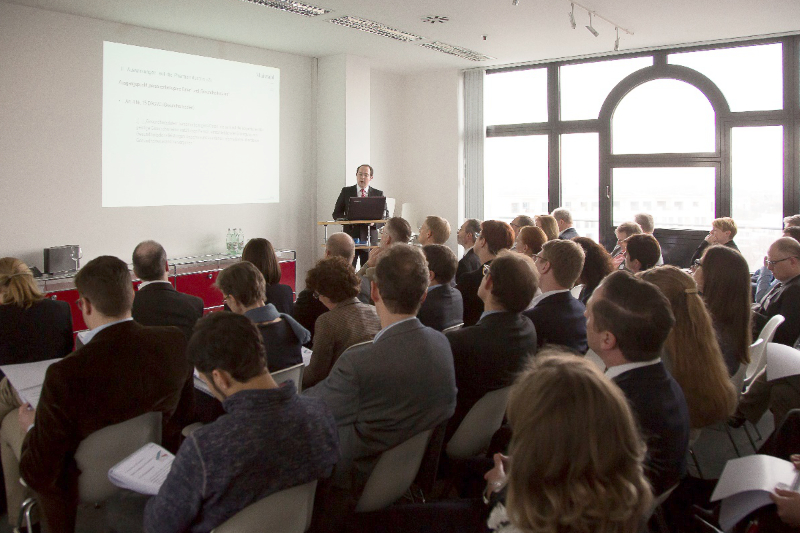 After some light refreshments, Sebastian Haase (attorney-at-law, Maiwald) reported on the impending practical implications of the General Data Protection Regulation (GDPR) for the pharma and life science industries. His talk also touched on developments relating to compliance issues.
In a clearly structured presentation, Susanna Heurung (attorney-at-law, licensed specialist for intellectual property law, Maiwald) explained current developments in trademark law relating to medicines. This section was followed by a lively discussion between speakers and participants.
Dr Regina Neuefeind (Partner, European Patent Attorney) explained the sometimes complex management of IP rights relating to biosimilars. Her interesting contribution was followed by an animated question-and-answer session.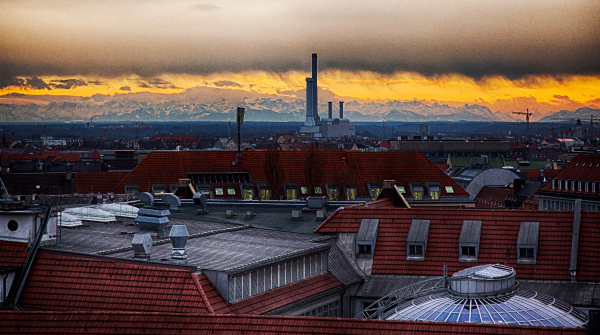 Spring-like temperatures permitted hosts and guests to assemble afterwards on the roof terrace of Elisenhof where a lively exchange of views took place in a relaxed atmosphere accompanied by barbecue specialties and wine.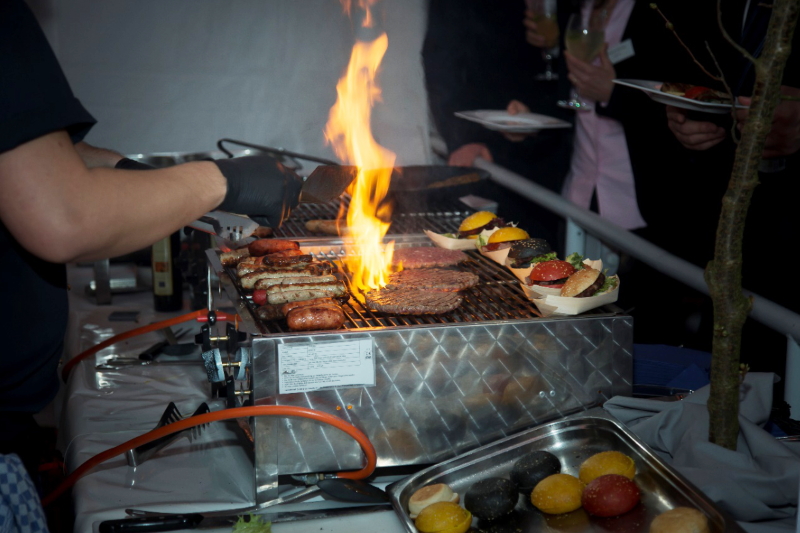 Some comments from the guests expressing their satisfaction, both with the selected topics as well as the speakers:
"Congratulations on the successful event and the excellent team."
"Super event – both the informative as well as the informal parts. Already looking forward to the next update of this kind."
"The Maiwald event was very informative and the convivial get-together afterwards very enjoyable."
"In summary, lively discussions, great speakers and super atmosphere. Definitely calls for a repeat!"
The full program can be downloaded as PDF
Program

14.00 - 14.15

Welcome

Marco Stief, LL.M. (Chicago)

Partner, Head of Legal Department

14.15 - 14.45

Safeguarding measures for approvals, wider options outside the sphere of patent protection

Matthias Görich

Pharmacist, specialist pharmacist for drug information

14.45 - 15.15

Parallel imports of drugs and the Specific Mechanism, current developments

Heike Röder-Hitschke, LL.M.

Attorney-at-law, licensed specialist for intellectual property law

15.15 - 15.30

Discussion

15.30 - 16.00

Coffee break

16.00 - 16.30

Compliance – important questions for the practitioner, changes to the General Data Protection Regulation

Sebastian Haase

Attorney-at-law

16.30 - 17.00

Current developments in trademark law relating to medicines

Susanna Heurung

Attorney-at-law, licensed specialist for intellectual property law

17.00 - 17.15

Discussion

17.15 - 17.45

Coffee break

17.45 - 18.15

Biosimilars – complex molecules, complex IP

Dr Regina Neuefeind, LL.M.

German Patent Attorney, European Patent Attorney

18.15 - 18.30

Discussion

18.30

Get Together