MAIWALD SECURES THREE AWARDS FOR PATENT AND SPC WORK IN GERMANY AND EUROPE
Firm recognized for prosecution, litigation and Impact Case of the Year
The three awards for Maiwald were announced at the Managing IP Awards 2021 and presented in a virtual ceremony which was broadcast to a worldwide audience on March 30 2021.
Maiwald was named SPC/Patent Prosecution Firm of the Year in Europe. Its work representing the University of California at the EPO proceedings for the CRISPR technology was cited in the presentation.
The firm was also presented with the award for Cross-Border Patent Litigation Team of the Year (Europe) in recognition of its work acting for Mylan in its invalidity proceedings against the SPC for Truvada in Germany.
In addition, Royalty Pharma Collection Trust v German Patent and Trademark Office was named Impact Case of the Year (Germany). The firm represented Royalty Pharma in this case, in which the CJEU gave a judgment on April 30 2020. The Court provided guidance on article 3(a) of the SPC Regulation and the conditions for the grant of SPC protection for new products. Maiwald also advised the company on its IP-related deals with Ultragenyx Pharmaceutical and Agios Pharmaceuticals.
Maiwald has previously won Managing IP Awards in 2018 and 2019.
Managing editor Ed Conlon said: "The pandemic has posed big challenges for businesses worldwide. IP practitioners have responded with diligence and imagination, and we are delighted to recognize some of their achievements at this year's Managing IP Awards."
Firm awards:
SPC/Patent Prosecution Firm of the Year, Europe
Cross-Border Patent Litigation Team of the Year, Europe
Impact Case of the Year, Germany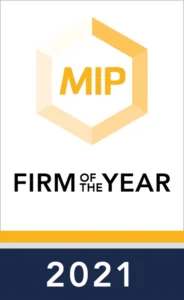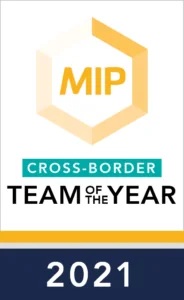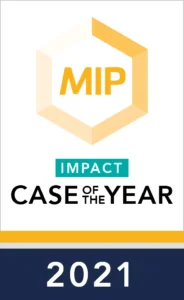 Video "Our acceptance speech"
---
The Managing IP Awards programme is the most comprehensive and widely respected IP awards event in the world. Now in its 16th year, the programme covers a wide range of IP practice areas and more than 30 jurisdictions. Read about the practice areas at ipstars.com.
Each year our research analysts obtain information from thousands of firms, IP practitioners and their clients through interviews, email and online surveys.
Before compiling the shortlists, our researchers evaluated the work data supplied by firms and, where applicable, reviewed publicly available information such as court and IP office records. They focused on work done or concluded in the previous year, particularly looking for case studies that were of great significance to clients and/or IP law and practice. Firms or individuals can also be shortlisted based on the researcher's independent research findings.
Managing IP launched its awards programme in 2006. The ceremony attracts hundreds of guests from private practice and in-house as well as prominent figures in the IP industry. It is regarded as the premier IP law firm awards event in the legal industry. In total, more than 1,000 guests attended the ceremonies in 2019 and 2020.
To view the full list of winners, watch the ceremony, and access additional information regarding the awards program, please visit ManagingIPAwards.com.