A look back:
The fourth in the successful events series on protection of new technologies took place in Düsseldorf on 22 February 2018. The event, this time on the topic "3D Print", was hosted by Dr-Ing. Sophie Ertl and Dr Lutz Kietzmann.
In three interesting talks attended by almost 40 invited guests, Dr Alexander Schmitz, Heike Röder-Hitschke and Tobias Matschke graphically illustrated some filing and enforcement strategies in the area of 3D printing. Closely oriented to practical needs, the speakers highlighted the special features pertaining to protection of innovations in the area of 3D printing.
Both during the breaks and after the presentation, guests had the opportunity to chat and exchange views over a glass of wine.
The feedback questionnaires completed by the participants revealed a high level of satisfaction, both with the topics and the speakers. Below some of the comments:
"A highly relevant and very professional event which provided me with a good overview."
"Informative and practice-oriented, my expectations were more than fulfilled."
The complete program and invitation as PDF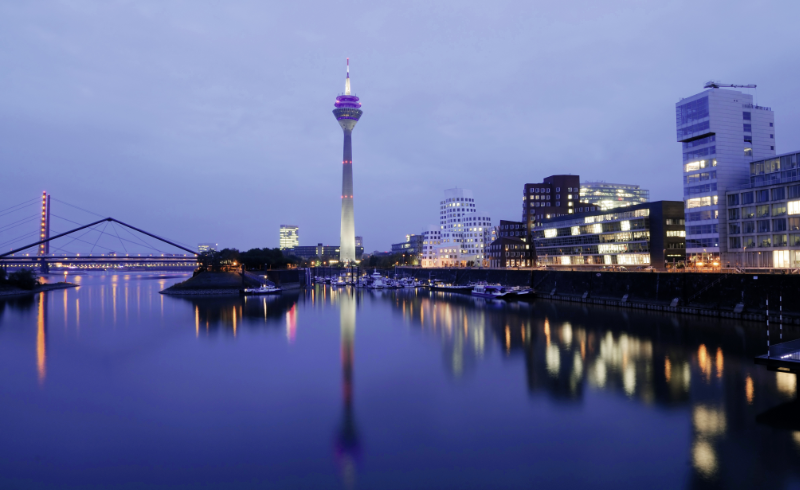 Skyline of Düsseldorf in the evening